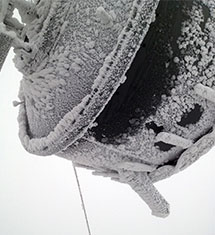 Who We Are
KTS Telekomünikasyon Sistemleri San. ve Tic. Ltd Şti. is a telecommunications company founded in 1995 in Istanbul, Turkey.
We specialize in digital and analog microwave communications. We offer broadcast (studio to transmitter) and military R/L, fiber optic, metropolitan wireless data and WiMax equipment and broadcast uplink solutions.
We realize our projects with global companies' products. Our customer base includes broadcast (TV and radio) stations, production companies, financial institutions as well as government bodies.
KTS Telekom offers complete turnkey solutions, engineering design, maintenance and consultation on all types of communication systems.
We carry data, voice, video for telecom, broadband, television and security applications. We help customers with importing, licensing procedures, installation and operation of the systems.
KTS Telekom's team of professionals has used its expertise to design and construct communication systems.
Testimonials
Adipis nullam consequat scelerisque urna, sed sollicitu proin dictum elementum velit. Fusce euismod consequat ante. Lorem ipsum dolor sit amet, consec..." Bradley Grosh, manager
Quisque nulla. Vestibulum libero nisl, porta vel, scelerisque cursus leo vel metus. Nulla facilisi. Aenean nec eros, ves tibulum ante ipsum primis in faucibus orci luctus et ultrices сurae; Suspendisse sollicitudin..." Jessica Priston, production director